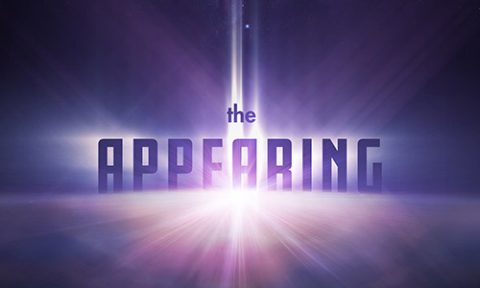 ​
October 12-14 - The Appearing - Weekend Series at Mt. View: 
Since the beginning of recorded time, cultures across the globe have predicted the end of our world. As global unrest and natural disasters across the planet build in intensity and frequency, many are left wondering if the time is near. Join Shawn Boonstra from the Voice of Prophecy as he explores the myths and facts that surround the Appearing—an event mentioned over 2,500 times in the Bible. Reserve your seat at appearing.org/Calgary
Oct 22-Nov 30 - Love Like That - 6-week Small Group Series: 
Dr. Parrott takes the latest findings from psychology and sociology and blends them with biblical teaching to reveal five transformative ways of relating to people demonstrated by Jesus himself: being mindful, approachable, grace-filled, bold, and self-giving. With questions to ponder, self-assessments, and insightful quotations, Love Like That will revolutionize every relationship in your life—especially the ones that matter most.
FIND A SMALL GROUP IN YOUR AREA
The following small groups are meeting in locations throughout Calgary. If you would like to host a group, or would like guidance on finding a small group to join, please connect with Pastor Honey.
Mondays
12:30-2:30pm, Women's Group at Mariela Gorbenko's house in Arbour Lake. Phone 403-764-4543
Wednesdays
7:30-9pm, Pastor Todd's house in Ranchlands. Phone 403-239-1857
Fridays
New Group - looking for participants - 7pm, Brent and Cherie Wilson's house in Cochrane, 88 Sunrise Terrace, Cochrane. Phone 403-401-4950 or email Brent. 
New Group - looking for participants - 7pm, Melissa and Roberto, 2200 Woodview Drive SW. Click to email Melissa.  
7-9pm, Youth/Young Adult Vespers at Pastor Todd's house in Ranchlands. Phone 403-239-1857
7:30pm, Raymond and Sheila Smith's house in Valley Ridge. Phone 403-663-9674
7pm, Brian and Stacy Corkum's house in Tuscany. Phone 403-283-2159
7pm, Rotating between Miranda's house and Cordazzo's houses in Tuscany. Phone 403-668-7058 or 403-547-1662
Saturdays
4pm, Jonas and Sheila Cordazzo's house in Tuscany (In Portuguese). Phone 403-547-1662