Worship With Us
About Us
We are a church committed to building a thriving community of grace that seeks healthy healing relationships with God and others. Our community cares for others through practical ministries of compassion as a natural response to God's grace.
Sabbath School classes are meeting in person from 10:00 am to 10:50 am. Our main worship service is offered in-person at CWAA and online via YouTube livestream and Zoom. Video conferencing links will be in your church email and in-person attendees meet at Chinook Winds Adventist Academy. 
Sabbath School
Saturdays 10:00 am - 10:50 am
classes from infants to adults
main Worship Service - In-Person and online
Saturdays 11:05 am
---
Mountain View's 50th Anniversary - October 14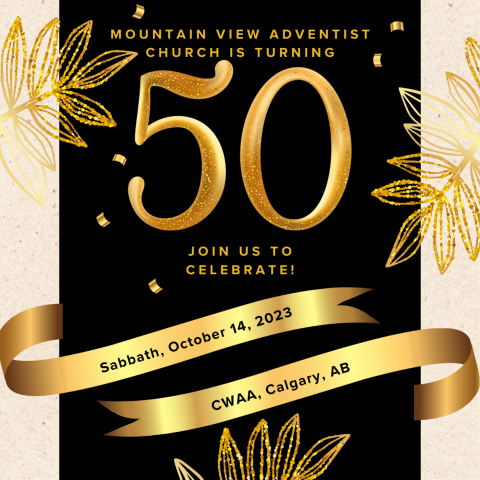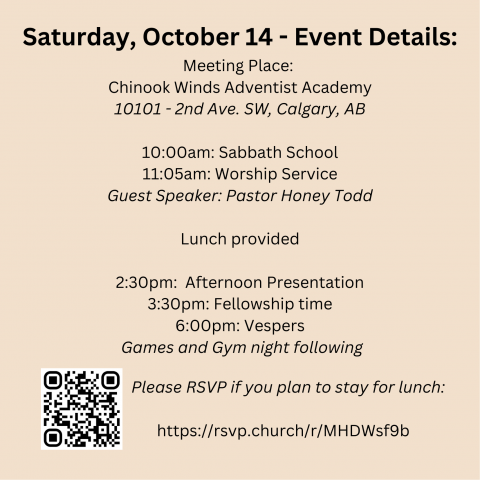 Celebrating 50 years! Join us for a day of worship, connection and celebration as we celebrate the past 50 years of Mountain View's history. Our featured speaker will be Pastor Honey Todd - Mountain View's longest serving pastor over the past 50 years. Please RSVP so that we know how many we will be serving at lunch: https://rsvp.church/r/MHDWsf9b
Here is the itinerary: 
10:00am: Sabbath School
11:05am: Worship Service, Guest Speaker: Pastor Honey Todd
Lunch provided
2:30pm:  Afternoon Presentation
3:30pm: Fellowship time
6:00pm: Vespers
Games and Gym night following vespers service. 
We are looking forward to spending the day with you! 
Adventurer Fun Day - October 1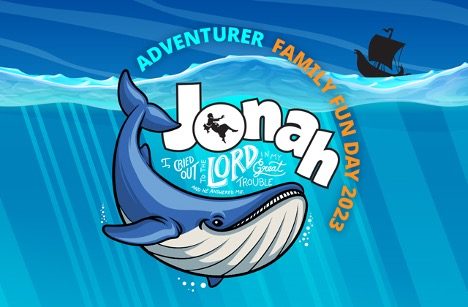 The Adventurer Family Fun Day will take place on October 1 at the Garden Road Church from 10am to 3pm. The theme will be: Jonah. Register through the Conference before September 24. 
Alberta Christian Indigenous Women's Retreat - October 13-15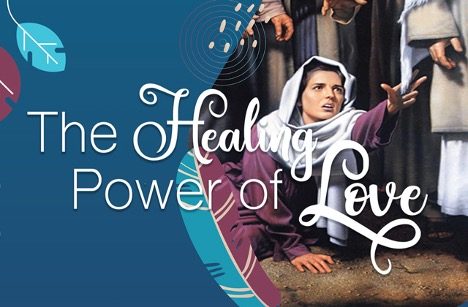 Step into the loving embrace of God's healing grace at our Christian Indigenous Women's Retreat, inspired by the powerful words of Jeremiah 30:17. Together, we'll embark on a transformative journey of spiritual renewal and cultural celebration. The event takes place at Foothills Camp from October 13-15. Learn more about the event and how to register on the Conference website. 
SAGE Giving SAFARI - Mar 6 to 20, 2024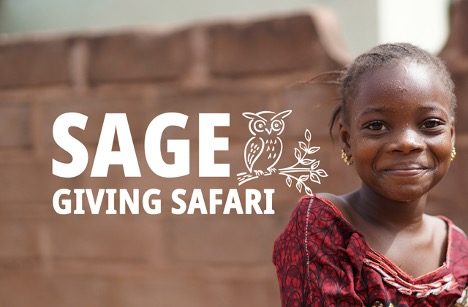 The Olmalaika Trust provides four 'giving safaris' each year in March, July, October, and December. These create opportunities to give care to those with insufficient access to health and dental care as well as volunteer at the Trust.

The focus on each safari is not on how many patients are treated or the number of teeth extracted/restored, but instead on building relationships and enabling hope. Each safari is unique and gives you the opportunity to experience the culture, see the countryside, make new friends, and enjoy the amazing wildlife." - Kim DeWitt, Co-Founder and Director of Olmalaika Trust. Click here to learn more. 
Alberta Camp Meeting - Archives Online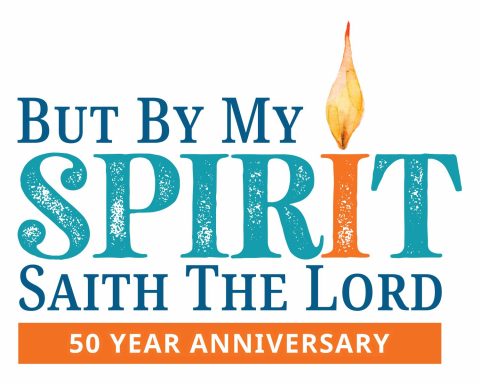 Alberta Camp Meeting took place from July 14 to 22 and was full of fantastic sessions that were inspiring and informative. You can catch up on any sessions you missed by visiting the Alberta Camp Meeting website at: albertacampmeeting.ca.
Stay up-to-date with News
from the Alberta Conference!
---
EXPLORE Online BIBLE STUDIES

Study online with us through our self-paced Discover Bible School programs: 
Discover Bible Guides - a simple, easy-to-use study that answers some of life's challenging questions.

Focus on Prophecy - Bible prophecy comes to life in these beautifully illustrated study guides.

Kidzone - Biblical answers to all of the common questions that kids have, such as what it will be like when Jesus comes again.
Bulletins
UPCOMING WORSHIP SPEAKERS & EVENTS
September 30 - Elder Don Corkum
October 7 - Gerry Shiel
October 14 - Pastor Honey Todd - Mt. View's 50th Anniversary
---
---
Currently meeting at CHINOOK Winds Adventist Academy
We are meeting at Chinook Winds Adventist Academy (10101 2 Ave SW, Calgary, AB). Check your church email for regular updates and links to our online service.