Worship With Us
About Us
We are a church committed to building a thriving community of grace that seeks healthy healing relationships with God and others. Our community cares for others through practical ministries of compassion as a natural response to God's grace.
Due to Covid-19 Public Health Guidelines, In-Person Services are by Registration Only:
Registration links for the upcoming weekend's service will be sent to our church email list. Our current capacity is limited to 100 people. Our Sabbath School classes are meeting in person from 10:00 am to 10:50 am by in-person registration. Our main worship service will be offered both online and in-person by registration. Video conferencing links will be in your church email and in-person registered attendees will meet at Chinook Winds Adventist Academy. 
Sabbath School
Saturdays 10:00 am - 10:50 am
classes from infants to adults
main Worship Service - Online and In-Person (by registration)
Saturdays 11:05 am
---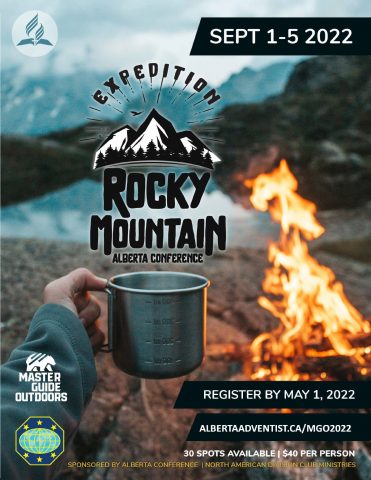 ABC Now Available for Online Shopping 
The idea of an Adventist Book Centre has been a key element within the Seventh-day Adventist Church from its earliest beginnings. Church pioneers quickly recognized the need and engaged in printing materials, not only for the spiritual nourishment and growth of its members but to reach beyond its doors into the surrounding communities. The Adventist Book Center in Alberta now offers online shopping for nearly all their food products, some books and giftware, and they are adding new products almost daily. Visit them at abcchristianstore.ca. The Bookmobile will also continue to visit Calgary monthly - watch for the dates in our church calendar. 
---
EXPLORE Online BIBLE STUDIES

Study online with us through our self-paced Discover Bible School programs: 
Discover Bible Guides - a simple, easy-to-use study that answers some of life's challenging questions.

Focus on Prophecy - Bible prophecy comes to life in these beautifully illustrated study guides.

Kidzone - Biblical answers to all of the common questions that kids have, such as what it will be like when Jesus comes again.
---
CHURCH BULLETInS
upcoming worship Speakers
Jan 15 - Lucas Melgar
Jan 22 - Pastor Julio Davila
Jan 29 - Elder Brent Wilson
---
---
CURRENT Meeting place: 
CHINOOK Winds Adventist Academy
We are currently meeting at Chinook Winds Adventist Academy (10101 2 Ave SW, Calgary, AB). In-person services are by registration only, check your church email for regular updates and links. 
---