---
2018-2019 CWAA Registration is Open
CWAA offers a quality K-12 SDA Christian education to children across Calgary. At CWAA students are taught by dedicated and caring teachers who infuse Biblical values into all classes. Students are given numerous opportunities to reach their personal best in character development, community service, academics, sports, music, drama, and in developing life-long friendships. Financial assistance is available to qualifying families (ex: bursary, tuition assistance, and scholarship programs). For more information go to www.cwaa.net or call (403) 286-5686.
CWAA ANNUAL CLEANING BEE
Come out & make a difference in preparing CWAA for the new year! All interested volunteers are welcome on Sunday, August 26 from 9 a.m. to 1 p.m. at Chinook Winds Adventist Academy (Address: 10101 2nd Ave. SW Calgary). For more information call 403-286-5686.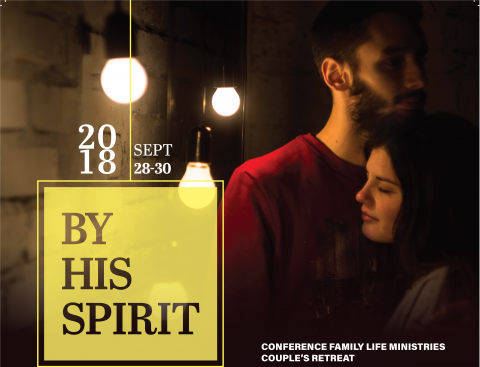 Couples Retreat Weekend
The Alberta Conference Family Ministries is hosting a couples retreat entitled, "By His Spirit" September 28 - 30 at the Holiday Inn & Suites, Red Deer (33 Petrolia Drive). Guest speaker is Dr. D. Renee Mobley. For more than 30 years Dr. Mobley's passion has been working with families. Cost is $510 per couple. Register online at www.albertaadventist.ca by September 20. For more information, please email familylifeab@gmail.com.
Men's Ministry Weekend, Calgary
A Men's Ministry weekend will be held in Calgary on September 22, 2018 at the Marlboro Park Community Association (6021 Madigan Drive NE). For more information, please contact Pastor Ishmael Ali by email at iali@albertaadventist.ca