Worship With Us
About Us
We are a church committed to building a thriving community of grace that seeks healthy healing relationships with God and others. Our community cares for others through practical ministries of compassion as a natural response to God's grace.
We meet every Saturday morning, starting with dynamic classes designed for specific age groups. Then, we get together for a main worship service in the sanctuary. We welcome you to join us for joyous and meaningful worship.
Sabbath School
Saturdays 10:00 am - 10:50 am
classes from infants to adults
main Worship Service
Saturdays 11:05 am
---
News
Christmas Giving campaign
From November 17 to December 8 we will be receiving donations to the "Good Samaritan Fund" to go towards purchasing gift cards for Superstore and Walmart to help relieve some of the stress for local families in financial need.  If you know of a family who could use some help this Christmas please let Pastor Honey or Phyllis Corkum know.  Donations can be made online or given during our Saturday services using the tithe envelopes at church.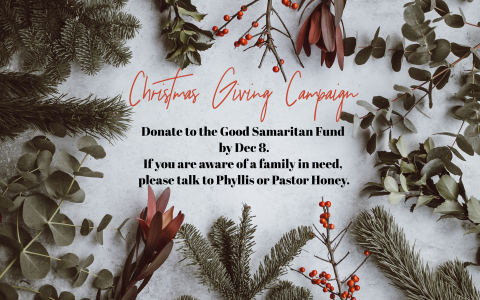 Choral Union Christmas Concert: A Tale of Two Kings (Nov 30 & Dec 1)
Burman University and Parkview Adventist Academy Choral Union presents "A Tale of Two Kings" at College Heights Seventh-day Adventist Church on the campus of Burman University.  Free admission. November 30, 2018 @ 7PM and Saturday, December 1, 2018 @ 4PM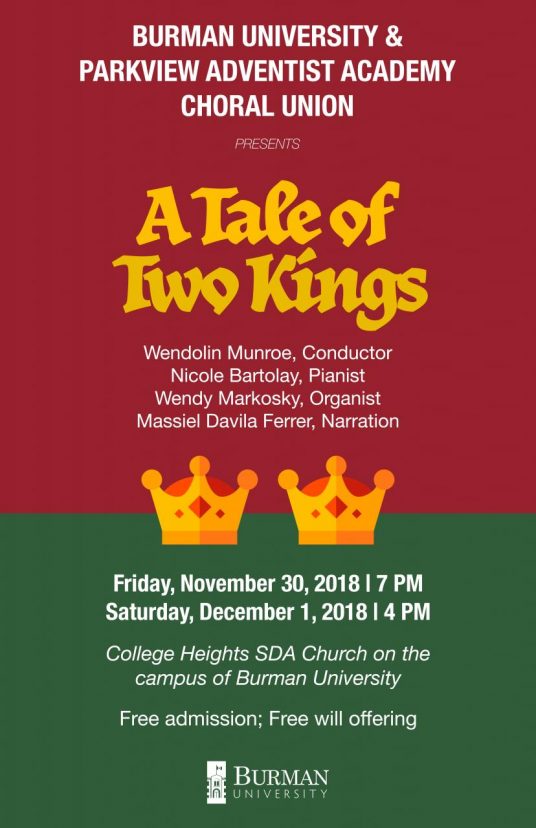 Save the Date: Alberta Women's Retreat - Mar 29-31, 2019
The Alberta Conference Women's Retreat will take place in Red Deer at the Sheraton Hotel from March 29 to 31. The theme is: The Doctor is In. Plan to save the date.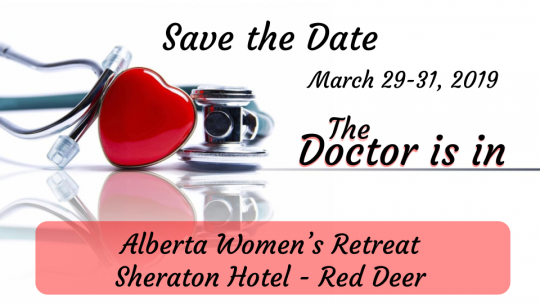 ---
upcoming worship Speakers
November 17 - Pastor Paul Antunes
November 24 - Pastor Honey Todd
December 1 - Elder Don Corkum
---
Meeting place: Advent Lutheran Church
11 Scenic Acres Gate NW
Calgary, Alberta
---
---