---
NEWS
CALGARY WIDE YOUTH RALLY--February 8 & 9, 2019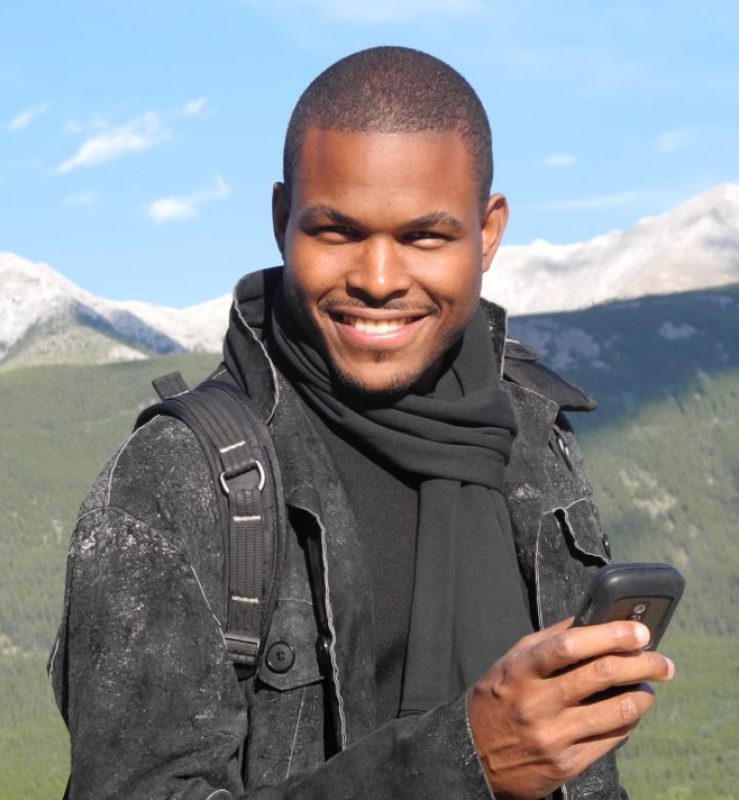 Calgary Youth, please join us as our speaker Nwamiko Madden shares about God's insane love for His children.  This event will be held at Chinook Winds Adventist Academy and will include the following:
Friday Evening Vespers 7 pm  
Sabbath Morning 9:30 am (refreshments served) 
Worship Service 10:45 am
Free Lunch will be served for youth
Following Lunch indoor activities, 
Q & A
 Vespers 5 pm
Pizza for dinner / Gym Night 6:30 - 9:30 pm
CWAA Open House on Tuesday, February 12, 2019 from 5-8 pm
Are you looking for a new school? Come check out Chinook Winds Adventist Academy! CWAA offers a quality K-12 SDA Christian education to children across Calgary. At CWAA students are taught by dedicated and caring Christ-centered teachers who infuse Biblical values into all classes and strive to provide a holistic education. Students are given opportunities to reach their personal best in academic development, character development, community service, sports, music, and in developing life-long friendships. For more information go to www.cwaa.net or call (403) 286-5686. May God bless you as you partner with Him in choosing your child's education for 2019-2020.
CWAA's Annual Friend Day on Friday, February 15, 2017 from 8:30 to 1:20 pm
All interested students are invited to come to school at CWAA for the day! This event will provide Grades K-12 students with an authentic experience at CWAA. Please call (403) 286-5686 to register.
Alberta Women's Retreat - Mar 29-31, 2019
The Alberta Conference Women's Retreat will take place in Red Deer at the Sheraton Hotel from March 29 to 31. The theme is: The Doctor is In. Find more details and registration information on the Alberta Conference's website.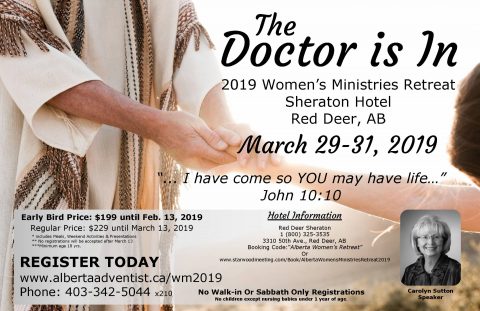 Register for Summer Camp 2019!
Foothills Summer Camp 2019 is quickly filling up with excited new camper registrations. This year's theme entitled, My Lighthouse, focuses on Jesus as our Protector and Guide. The key Bible verse is Psalm 46:1, "God is our refuge and strength, a very present help in trouble." Go to www.foothillscamp.ca/summer-camp and register today to reserve your spot and to pick your activities before they fill up. We have something for everyone including horses, water-sports, archery, high ropes, swimming, crafts, rocketry, BMX, and so much more. Register before May 31 to receive a camp gift. For more information about summer camp or for help registering online, please email dfalesau@albertaadventist.ca or phone (403) 342-5044, ext. 210.