---
2018-2019 CWAA Registration is Open
CWAA offers a quality K-12 SDA Christian education to children across Calgary. At CWAA students are taught by dedicated and caring teachers who infuse Biblical values into all classes. Students are given numerous opportunities to reach their personal best in character development, community service, academics, sports, music, drama, and in developing life-long friendships. Financial assistance is available to qualifying families (ex: bursary, tuition assistance, and scholarship programs). For more information go to www.cwaa.net or call (403) 286-5686.
CWAA Annual Constituency Meeting Mar 20
All parents, pastors, board members, church members and CWAA staff are invited to join us on March 20, 2018 at 7:00 p.m. as we celebrate the past, present and future blessings of God on our school! Come out and enjoy a time of fellowship and sharing as we plan for the future of Chinook Winds Adventist Academy!
Burman University Choir 40th Year Reunion 
If you have sung under the direction of Dr. Wendolin Munroe at some time during the last 40 years, please join them for April 6-8, 2018. Visit www.choralunion.ca/40threunion for more information.
Alberta Singles Retreat 2018, Red Deer
The Alberta Conference Family Life Ministries is hosting a singles retreat entitled, "The Whole Single," April 20-22 at the Holiday Inn and Suites, Red Deer (33 Petrolia Dr., Gasoline Alley). Book your room directly with the hotel by using Group Code ASR (Alberta Singles Retreat). Registration cost is $125/person. Guest speaker is Dr. Renee Mobley, director of Family Life Ministries for the South Central Seventh-day Adventist Conference. Dr. Mobley has a Ph.D. in Marriage and Family Therapy with more than 20 years' experience. For more information and to register, please visit www.albertaadventist.ca/singles-retreat-2017 or email singlesministries@albertaadventist.ca. Registration deadline is March 16, 2018.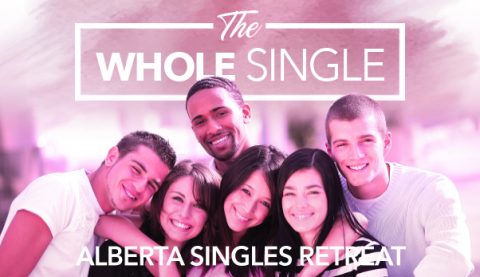 Women's Retreat, May 11-13
The Alberta Women's Ministries Retreat 2018 takes place at the Sheraton Hotel - Red Deer from May 11 - 13. The theme is "Courage for The Journey" featuring keynote speaker, Cherise Gardner, Pastor Long Beach Seventh-day Adventist Church. Early Bird Registration: $199 until March 28, 2018 and Regular Registration: $229 until April 25, 2018. For more information visit the Alberta Conference website and watch the video below.