---
2018-2019 CWAA Registration is Open
CWAA offers a quality K-12 SDA Christian education to children across Calgary. At CWAA students are taught by dedicated and caring teachers who infuse Biblical values into all classes. Students are given numerous opportunities to reach their personal best in character development, community service, academics, sports, music, drama, and in developing life-long friendships. Financial assistance is available to qualifying families (ex: bursary, tuition assistance, and scholarship programs). For more information go to www.cwaa.net or call (403) 286-5686.
Annual CAAA Family Weekend
The Caribbean Association of Adventists in Alberta (CAAA) will be holding it's 39th annual family weekend at Foothills Camp from August 31 - September 3, 2018. CAAA fosters Spiritual, cultural and educational enrichment while exposing the community at large to Caribbean culture. The theme for the weekend is "God's Got Your Back" and the guest speaker is Pastor Gregory Nelson from New York, USA. Pastor Nelson, in addition to being a husband, father and multi-faceted minister, is proficient as a writer, choir director, producer, concert promoter, conference organizer, and chaplain. He is internationally recognized as a worship leader, motivational speaker, preacher and evangelist. We are happy that God has chosen Pastor Nelson to minister to us this year. Weekend activities include dynamic sermons, uplifting music, catered vegetarian meals, therapeutic massages, sports activities, board games and more. Attendance is open to all so please join us for the weekend as we worship our Creator together. See www.mycaaa.ca for registration information. Weekend rates vary according to accommodation chosen e.g. cabin, trailer or the lodge. The deadline for form completion and full payment is August 11, 2018. We look forward to a rich Spiritual weekend so don't miss out.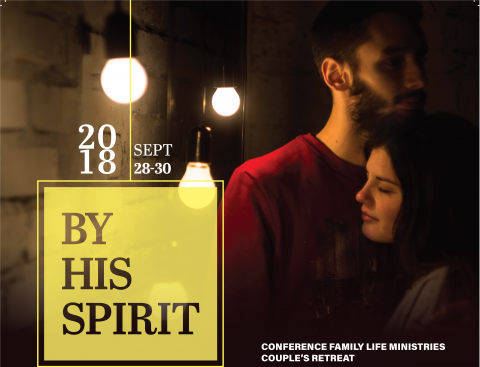 Couples Retreat Weekend
The Alberta Conference Family Ministries is hosting a couples retreat entitled, "By His Spirit" September 28 - 30 at the Holiday Inn & Suites, Red Deer (33 Petrolia Drive). Guest speaker is Dr. D. Renee Mobley. For more than 30 years Dr. Mobley's passion has been working with families. Cost is $510 per couple. Register online at www.albertaadventist.ca by September 20. For more information, please email familylifeab@gmail.com.
Men's Ministry Weekend, Calgary
A Men's Ministry weekend will be held in Calgary on September 22, 2018 at the Marlboro Park Community Association (6021 Madigan Drive NE). For more information, please contact Pastor Ishmael Ali by email at iali@albertaadventist.ca