Worship With Us
About Us
We are a church committed to building a thriving community of grace that seeks healthy healing relationships with God and others. Our community cares for others through practical ministries of compassion as a natural response to God's grace.
We meet every Saturday morning, starting with dynamic classes designed for specific age groups. Then, we get together for a main worship service in the sanctuary. We welcome you to join us for joyous and meaningful worship.
Sabbath School
Saturdays 10:00 am - 10:50 am
classes from infants to adults
main Worship Service
Saturdays 11:05 am
---
Save the Date: Alberta Women's Retreat - Mar 29-31, 2019
The Alberta Conference Women's Retreat will take place in Red Deer at the Sheraton Hotel from March 29 to 31. The theme is: The Doctor is In. Plan to save the date.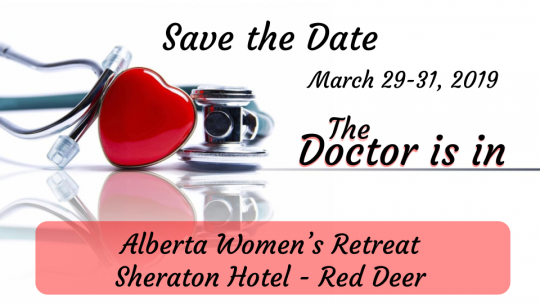 ---
upcoming worship Speakers
December 15 - Sheila Doran-Smith
December 22 - Pastor Honey Todd
---
Meeting place: Advent Lutheran Church
11 Scenic Acres Gate NW
Calgary, Alberta
---
---