Worship With Us
About Us
We are a church committed to building a thriving community of grace that seeks healthy healing relationships with God and others. Our community cares for others through practical ministries of compassion as a natural response to God's grace.
Our Sabbath School classes are meeting in person from 10:00 am to 10:50 am. Our main worship service is offered in-person at CWAA and online via YouTube livestream and Zoom. Video conferencing links will be in your church email and in-person attendees meet at Chinook Winds Adventist Academy. 
Sabbath School
Saturdays 10:00 am - 10:50 am
classes from infants to adults
main Worship Service - In-Person and online
Saturdays 11:05 am
---
In Search of Meaning - Archeology and the Bible - April 10-12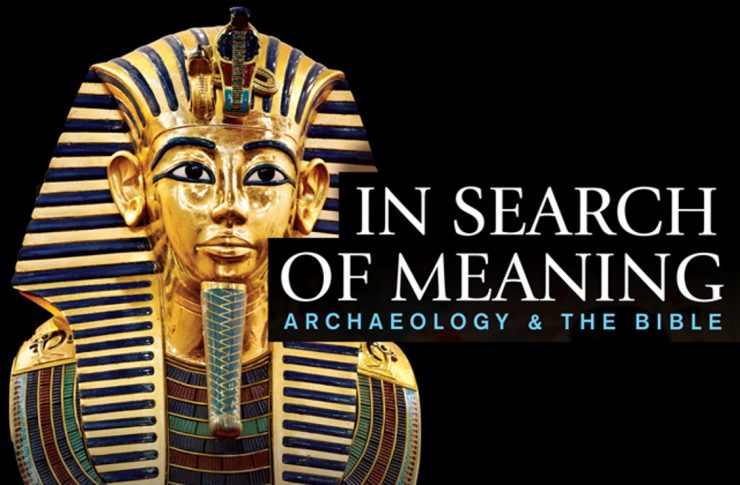 Coming to Calgary April 10-12, you'll learn amazing discoveries in the land of the Nile. This free event is presented by the Voice of Prophecy and features speaker Tony Moore. Tony has traveled thousands of miles exploring and chronicling stories of archaeological sites in seven countries of the Near East. For more information, and to reserve your seats, call 1-877-721-3900. 
SAGEAlberta Annual Convention - May 26-28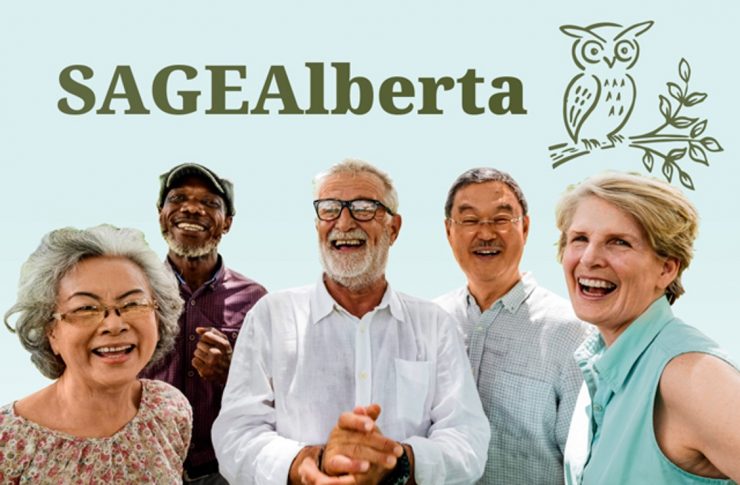 Pastor Alex Golevenko will be the guest speaker ath the ninth annual convention for the SAGEAlberta group. Click here to view the more information and the full schedule of events. 
Alberta Camp Meeting - July 14-22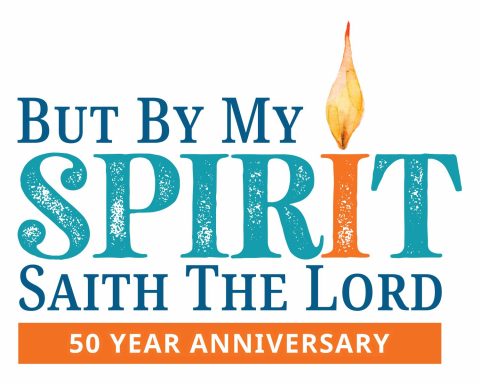 Plan now to join us for nine power-packed days as we celebrate the 50-year anniversary of Alberta Camp Meeting at Foothills Camp. The camp meeting 2023 will take place from July 14 to 22! Our theme is "But By My Spirit Saith the Lord" - we will explore the power of God's Spirit at work in our lives! Furthermore, many adult meetings in the auditorium are live-streamed online.  So, whether you are joining us in-person or online, WELCOME! Learn more at albertaadventist.ca.
Stay up-to-date with News from the Alberta Conference!
---
EXPLORE Online BIBLE STUDIES

Study online with us through our self-paced Discover Bible School programs: 
Discover Bible Guides - a simple, easy-to-use study that answers some of life's challenging questions.

Focus on Prophecy - Bible prophecy comes to life in these beautifully illustrated study guides.

Kidzone - Biblical answers to all of the common questions that kids have, such as what it will be like when Jesus comes again.
Bulletins
March 11 and TWIRL Event Flyer
upcoming worship Speakers
March 11 - Pastor Julio Davila
March 18 - DJ Jacobson
March 25 - Pastor Julio Davila
CALL FOR VOLUNTEERS - REVELATION SPEAKS PEACE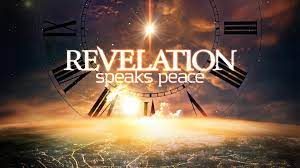 All Calgary-area Adventist Churches are working together with the Voice of Prophecy to host the Revelation Speaks Peace Series, featuring Shawn Boonstra, from April 14 - May 13, 2023. Volunteers are needed in a variety of areas. If you are willing to volunteer, please fill out the volunteer form. Please give your completed form to Don Corkum.
---
---
CURRENT Meeting place: 
CHINOOK Winds Adventist Academy
We are currently meeting at Chinook Winds Adventist Academy (10101 2 Ave SW, Calgary, AB). Check your church email for regular updates and links to our online service.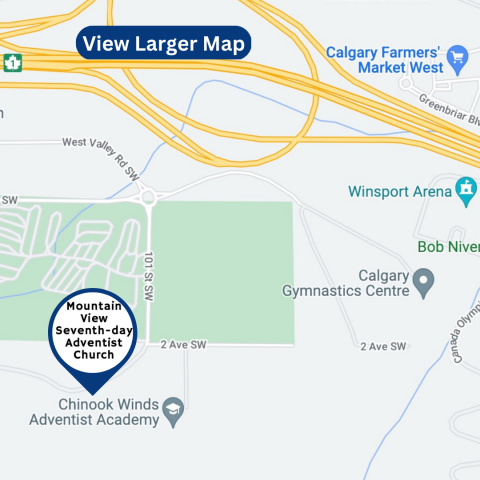 ---